Preserving heritage vehicles
Restoring and maintaining more than 300 vehicles of all types (motor cars, motorcycles, public transport vehicles and bicycles) which the collection houses is vital to the preservation of this living heritage. This crucial task for the museum is carried out by a team of two mechanics who are specialists in vintage car engineering.
Most of the vehicles in the museum are in working order, and consequently the maintenance of engines, bodywork and upholstery is a daily task for the workshop. Dynamic testing is regularly carried out in the Museum Park to check that the vehicles are still functioning correctly. 
It is also an intangible heritage which the mechanics are keeping alive: the art of maintaining and driving vintage vehicles while respecting their distinctive characteristics.
Less frequently, major restoration projects are undertaken: taking a damaged or even wrecked vehicle, the workshop restores it to what it would have been like when first leaving the factory, respecting the materials and techniques in place when the vehicle was first made. Many motor cars have been entirely restored in this way.
The head of the workshop, Alain Dumont, is a recognised expert who has a detailed mechanical knowledge of the 150 motor cars in the collection which he has cared for on a daily basis since 1980. He assesses, repairs and drives them, always respecting the history and authenticity of these vintage vehicles.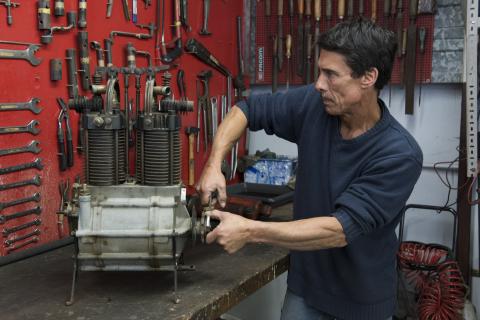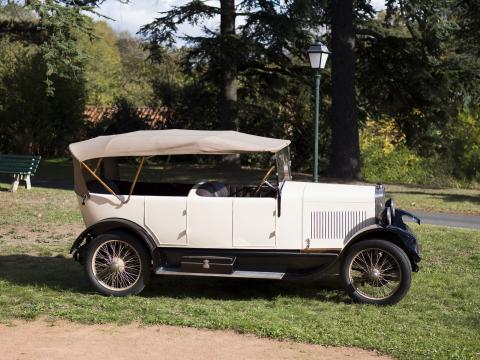 Restoration work
The torpedo body style car made by the Lyon manufacturer Jean Gras in 1925 was bought by the museum in 1984 in a wrecked state: the bodywork was completely rusted, the woodwork worm-eaten, the tyres in ribbons and the upholstery torn.
The restoration of this car, respecting the materials and techniques of the period when it was manufactured, required much time (around 30 months) and considerable expense. Many of the restoration operations were carried out by the mechanics at the museum's workshop, but external experts were also involved in replacing parts that were no longer available.