Organise your events at the Musée de l'Automobile
11 km to the north of Lyon, the Château de Rochetaillée and its wooded park of 3.5 hectares, are situated on a rocky outcrop, with a magnificent view of the River Saône, and the villages of the Mont d'Or. For your outside events, you can hire the Museum Park which makes an attractive and unusual setting.
Additional possibilities: visits to the museum with or without a guided tour, rides in vintage cars from the early 20th century to the 1960s: cars manufactured in Lyon, Mercedes, Jaguar, Citroën, Peugeot, Renault, Fiat, Ford...
Charges: from €400
For more information or to ask for an estimate call: 04 78 22 18 80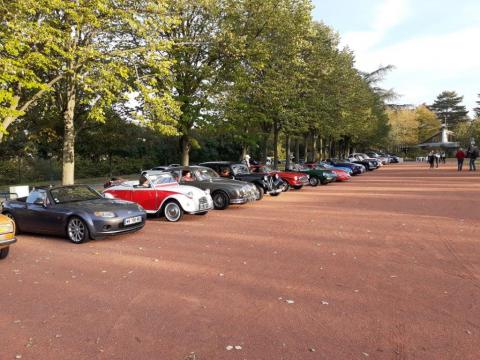 A trip in a prestige vintage car?
Take a one-hour trip through the countryside in a prestige vintage motor car! Mercedes 300 SL, Maserati A6G 2000, Lancia Astura, Automobile Talbot Lago… You can take a ride in one of these! 
Charges: from €500.
Contact: 04 78 22 18 80
Only available on advance reservation 
 
Automobile Mercedes 300SL de 1955, collections du Musée Malartre - © Bertrand Stofleth

Automobile Mercedes 300SL de 1955, collections du Musée Malartre - © Bertrand Stofleth

Automobile Maserati de 1957, collections du Musée Malartre - © Bertrand Stofleth

Automobile Maserati de 1957, collections du Musée Malartre - © Bertrand Stofleth

Automobile Lancia Astura de 1938, collections du Musée Malartre - © Bertrand Stofleth

Automobile Lancia Astura de 1938, collections du Musée Malartre - © Bertrand Stofleth

Automobile Talbot Lago de 1951, collections du Musée Malartre - © Bertrand Stofleth

Automobile Talbot Lago de 1951, collections du Musée Malartre - © Bertrand Stofleth