Steam, electricity or petrol
The history of the automobile has seen different sources of propulsion energy. Steam-driven vehicles were the first to be developed around the end of the 18th century. In 1769, Nicolas Cugnot, a French inventor, attached a steam engine to a military truck. This revolutionary machine only managed to travel a few metres, but it obtained a place in history. It is preserved at the Conservatoire des Arts et Métiers in Paris.
But it was not until the middle of the 19th century that functional steam-driven cars were developed.
In 1878, Amédée Bollée designed and produced a steam-driven car: la Mancelle. 50 models were sold.
During the 1880s, both electric engines and combustion engines were perfected. Electric vehicles were first on the road with a speed record of 100 km/h reached by Camille Jenatzy in 1898 in his automobile named 'Jamais contente' ('Never satisfied'). But it was the petrol-driven engines with their superior range which had the most commercial success, with pioneering brands such as Panhard & Levassor.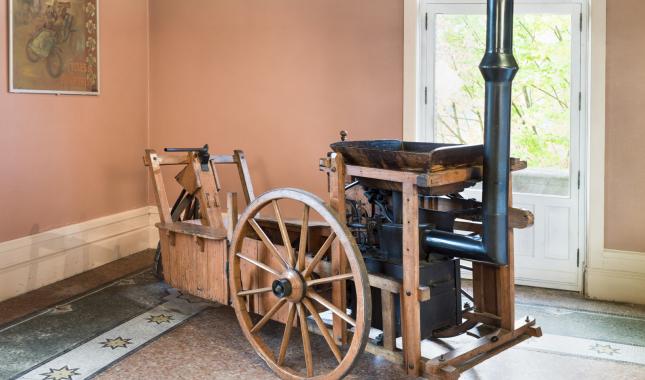 Tricycle à vapeur Secretand
Vers 1890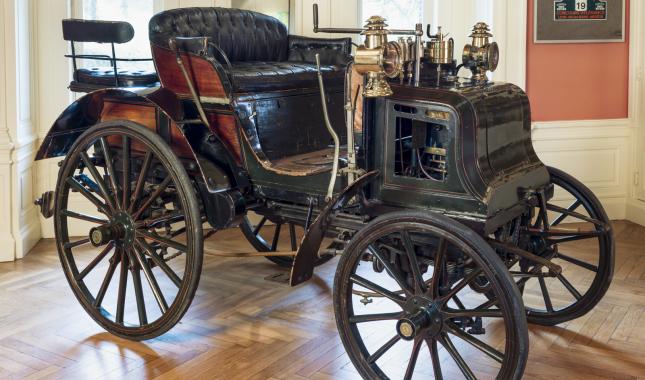 Automobile à pétrole Panhard & Levassor
1896 - Type A M2A - Carrosserie break de chasse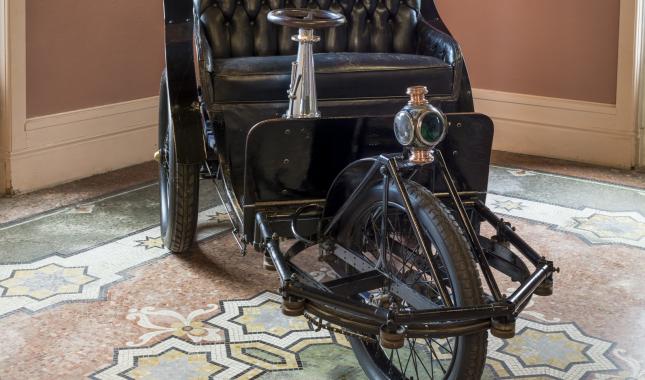 Tricycle électrique Mildé
1900 - Type 5 – carrosserie phaéton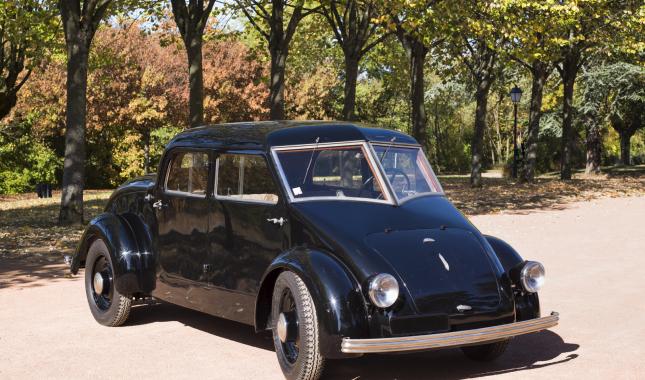 Automobile électrique Stela
1941 - Type RCA N° 272
Electricity back in fashion!
The electric engine is old technology (19th century), but it has returned to popularity many times during the history of the automobile.
At the start of the 20th century, the electric engine went out of fashion in favour of petrol-driven engines, mainly because of their short range (around 50 km per charge) and the long charging time. The future of the automobile became linked to the internal combustion engine.
During the 1940s, the Second World War imposed new restrictions. Private individuals could no longer drive their cars! The car manufacturers then launched electric vehicles such as the STELA RCA, popularised in the newspapers of the time by the head of the Vichy government Admiral Darlan.
Today, concern about the polluting particles emitted by internal combustion engines has led to a new interest in electric cars. In France, while less than 1% of private cars today are electric, the proportion of electric vehicles bought is increasing constantly every year (by 8% in 2020).