Automobile, a composite object
An automobile is an assembly of various components: engine, wheels, bodywork, headlamps, horns, etc. The museum houses entire automobiles, and also some remarkable components.
From the birth of the automobile at the end of the 19th century until the Second World War, the automobile did not leave the factory with all its components installed.
Headlamps, horns, radiator caps were all added by the owner.
The museum contains numerous extra components, in particular an important collection of radiator grilles. The design of this element is particularly important because it makes the motor car immediately recognisable and imparts an element of style.
Calandre de radiateur ronde Pilain
Vers 1900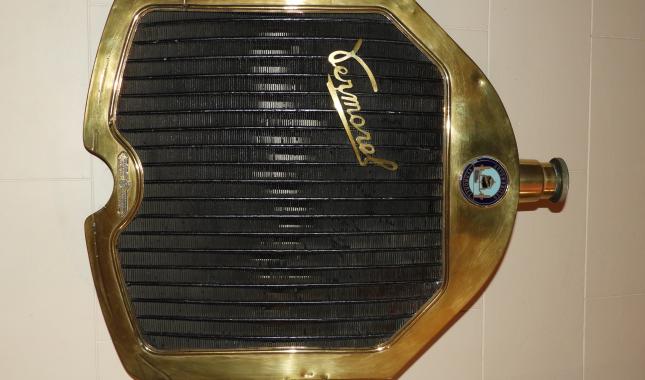 Calandre de radiateur Vermorel
Vers 1900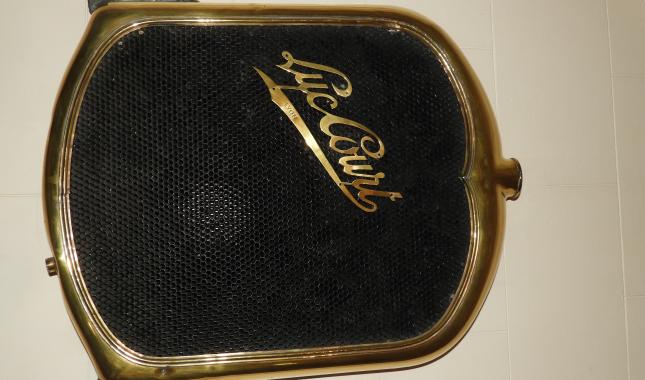 Calandre de radiateur Luc Court
Vers 1900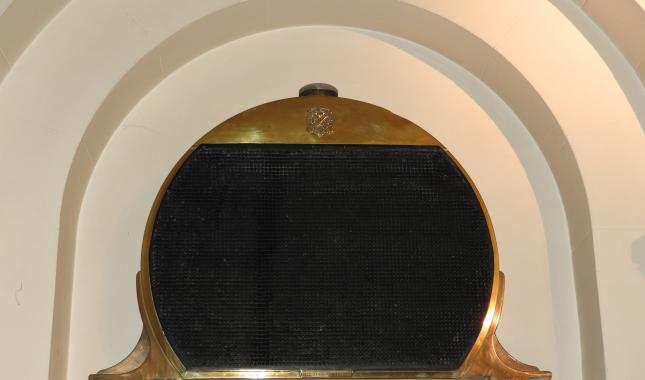 Calandre de radiateur Hotchkiss
Vers 1900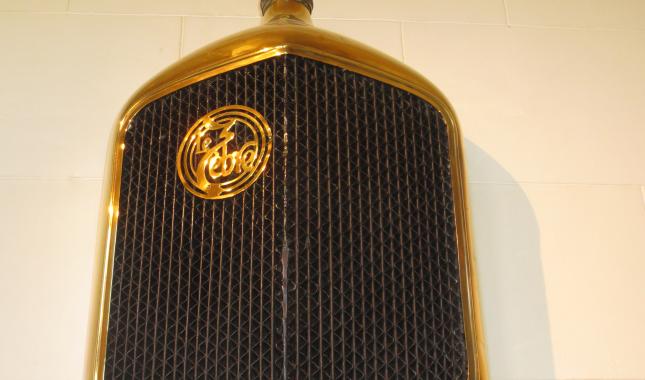 Calandre de radiateur Le Zebre
Vers 1900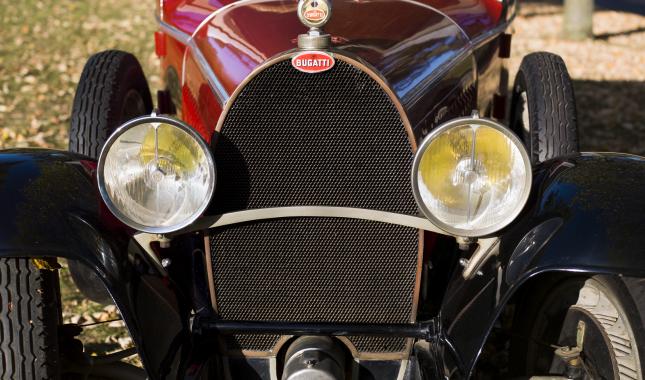 Calandre de radiateur en fer à cheval Bugatti
1930
The radiator grille, the identity of a brand
The technical function of a radiator grille is to protect the radiator and the car's engine from damage by flying objects while at the same time admitting air for cooling. 
But the radiator grille also plays a major role in establishing the identity of the automobile brand. The design of the radiator grille enables the brand of the manufacturer to be immediately identified and the model to be associated with it. 
The radiators shape (round, elongated, curved) is in itself a signature, as is also the design of the honeycomb pattern. Bugatti's horseshoe and the round shape of the Pilain radiators are particularly recognisable.